'I really want to see Japan one day!'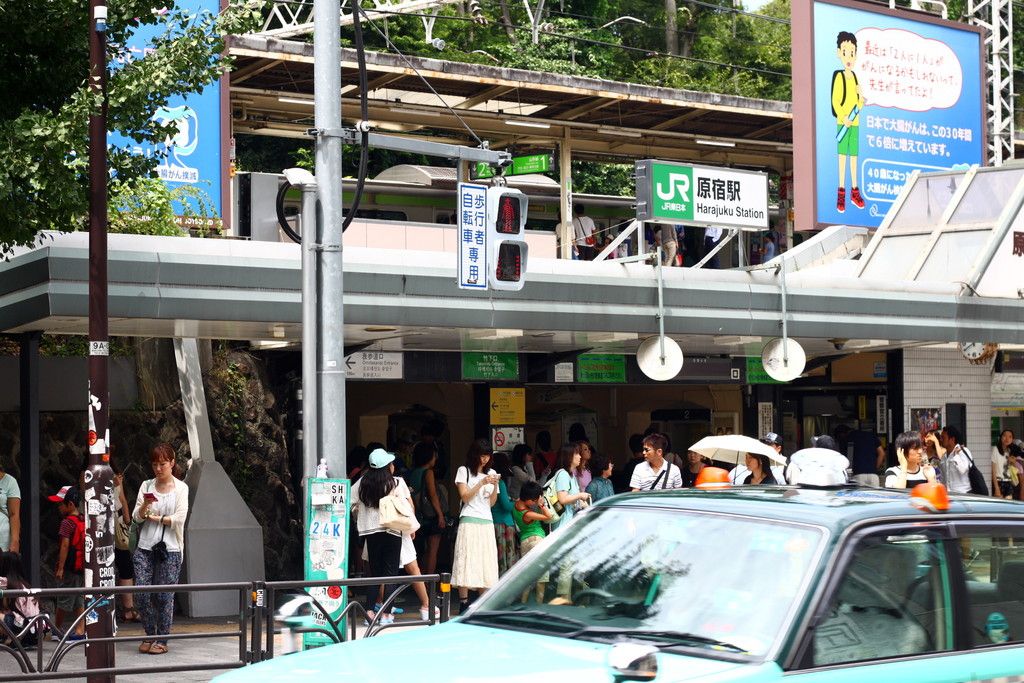 I heard it thousand times in my 25 years... I know it is far from Europe or America or wherever you're from... But there's really no need to make Japan sound like the Bermuda Triangle.
Meanwhile bloggers brought you countless sunshine paradise pics from South-east Asia, I think it is time for me to show you a far more east and futuristic cosmopolitan style.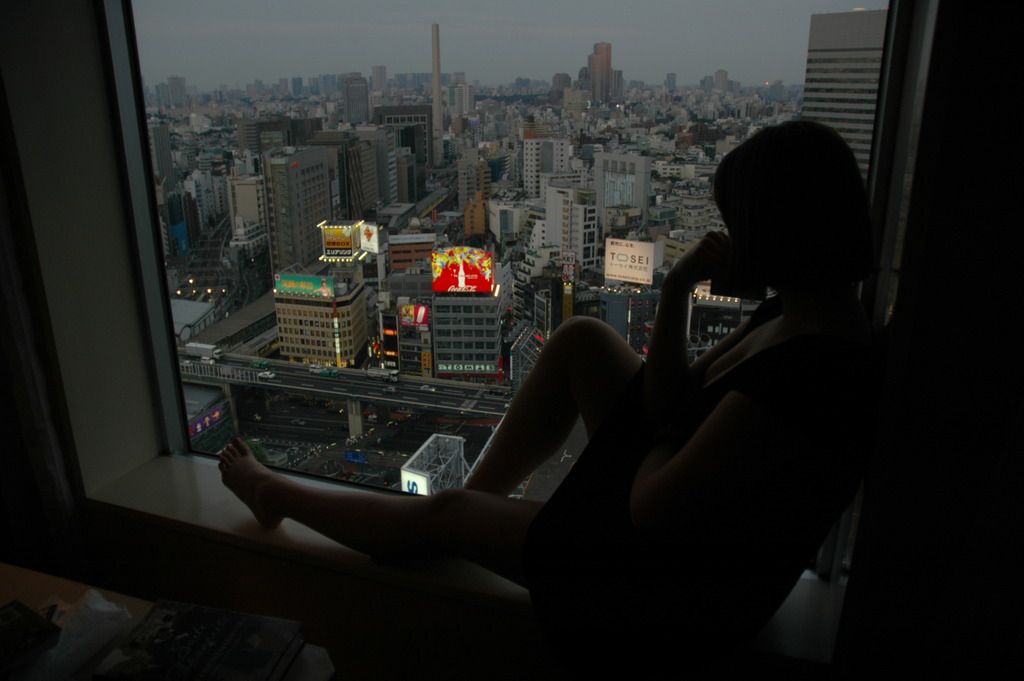 Tokyo is one of the dream destinations, I actually don't need to mention: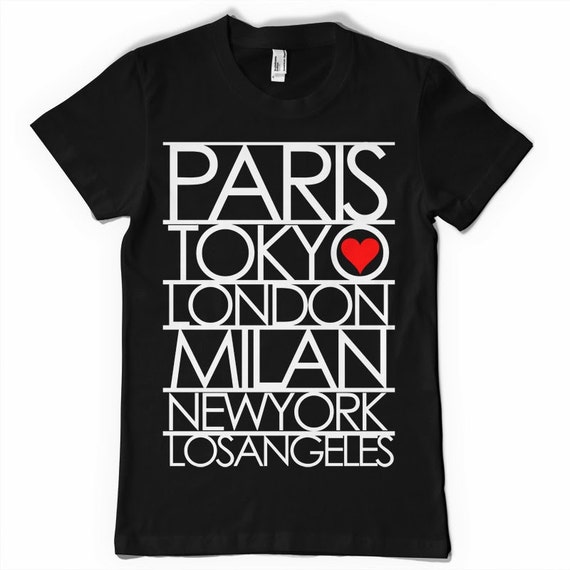 Its unique culture, famous tradition and Sushi are well-known to the world.
Tokyo is a compact, high-tech city, with various transportation. Very convenient to go place to place, lots of the must-go places are even on the same JR line--- Yamanote-sen.
From this post, I will show you Big Four places you need to visit in Tokyo--- Where it's too vivid not to get lost!
Harajuku
,
probably the most fashionable place in Japan. Which is from the biggest international, local brands to small local vintage store.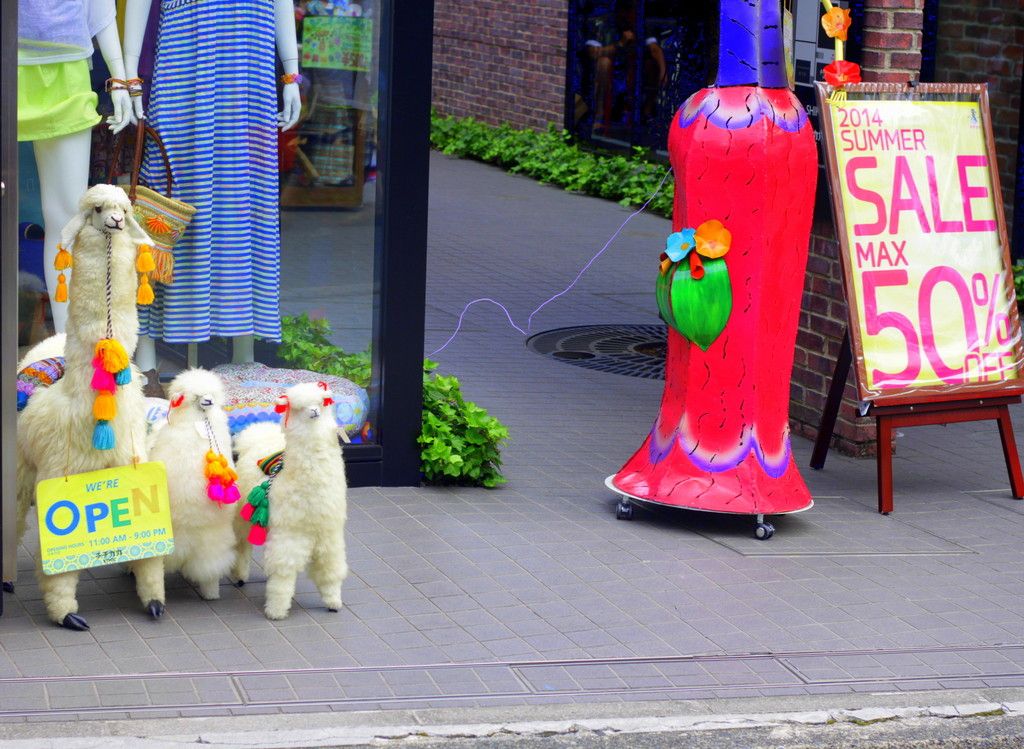 Once you left the train station, Takeshita-dori is the street which is like an entrance to bring you into this Harajuku's world.
FYR the second right is a famous cartoon in Asia. And the third next to Hello Kitty is Peko: Milk girl from sweet.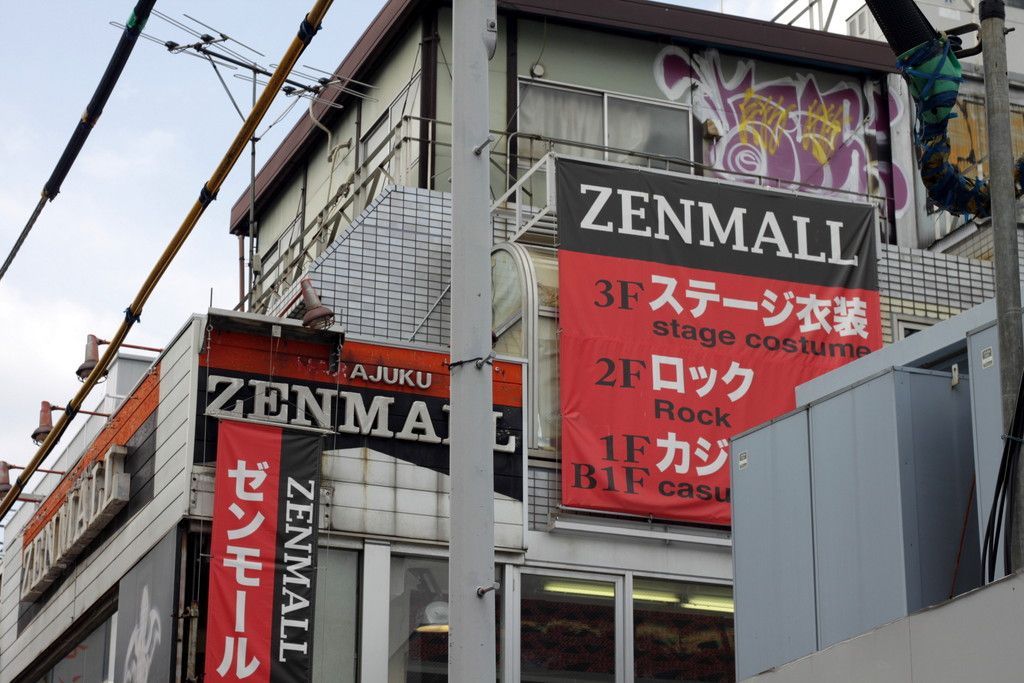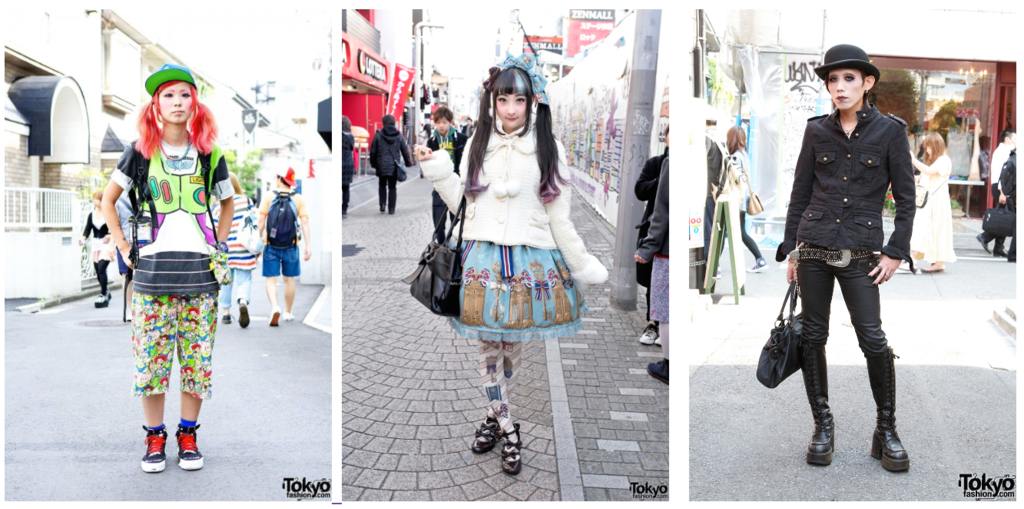 It is not difficult to see youngsters (Even middle age men or women) dressed in their own way. Whatever you are wearing--- Cartoon style, Lolita (A fashion subculture originating in Japan that is based on Victorian-era clothing) or Visual Rock style......
The peace and respect for their fashion senses is all in the atmosphere.
Not many foreigners know, the soul of Harajuku, is the place called Ura-Harajuku,
is the common name given to the network of smaller Harajuku backstreets spreading perpendicular to Omotesando, corresponding on official maps of Shibuya ward as Jingūmae 3 chōme and 4 chōme.
Contrasts with the main retail offerings of Harajuku, which contain the best of most local famous independent shops and dining options. Some people who work in this area, are famous stylists, sellers who are respected by lots of locals as a fashionable icon. Who have been interviewed by different magazines, TV shows, and even have their huge fans base.
Thousand of fashion magazine reporters are hunting hipsters for snap shots on the street. Snap-shooting happens all the time in Tokyo. Harajuku is the hottest spot. How big? Click on one of the big websites
style-arena
.
Sometimes, you have no idea what's so good about the person they took photos of... (Like the photo above...) But I highly admire the small details they aware of.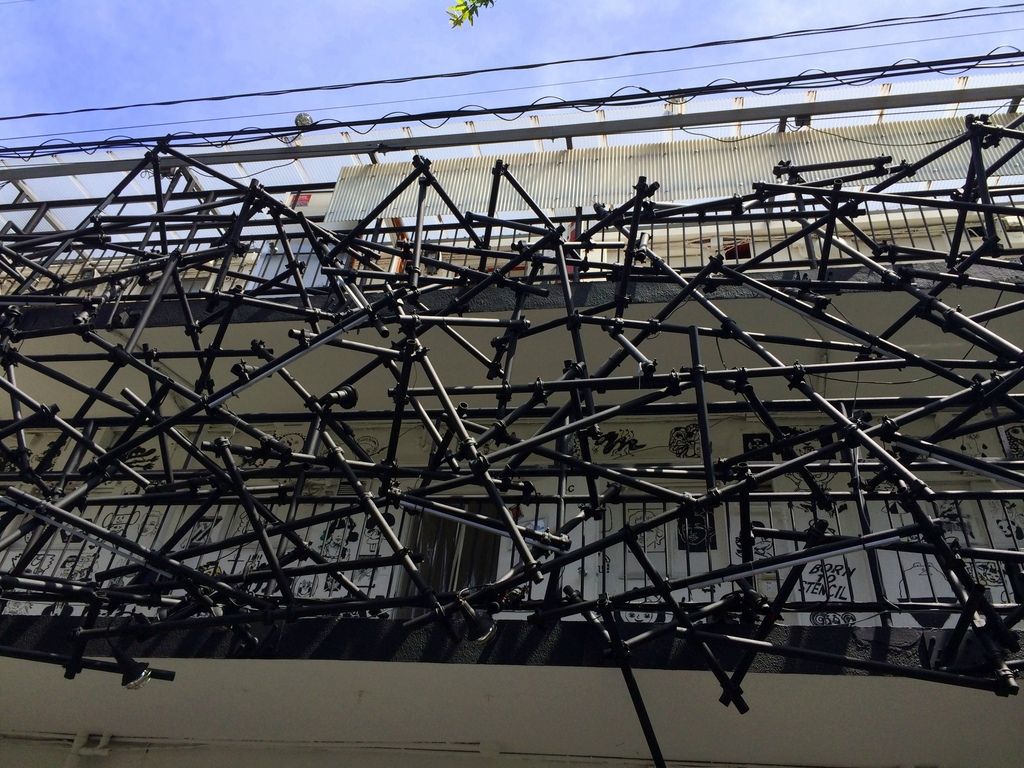 Design Festa, An art gallery in Harajuku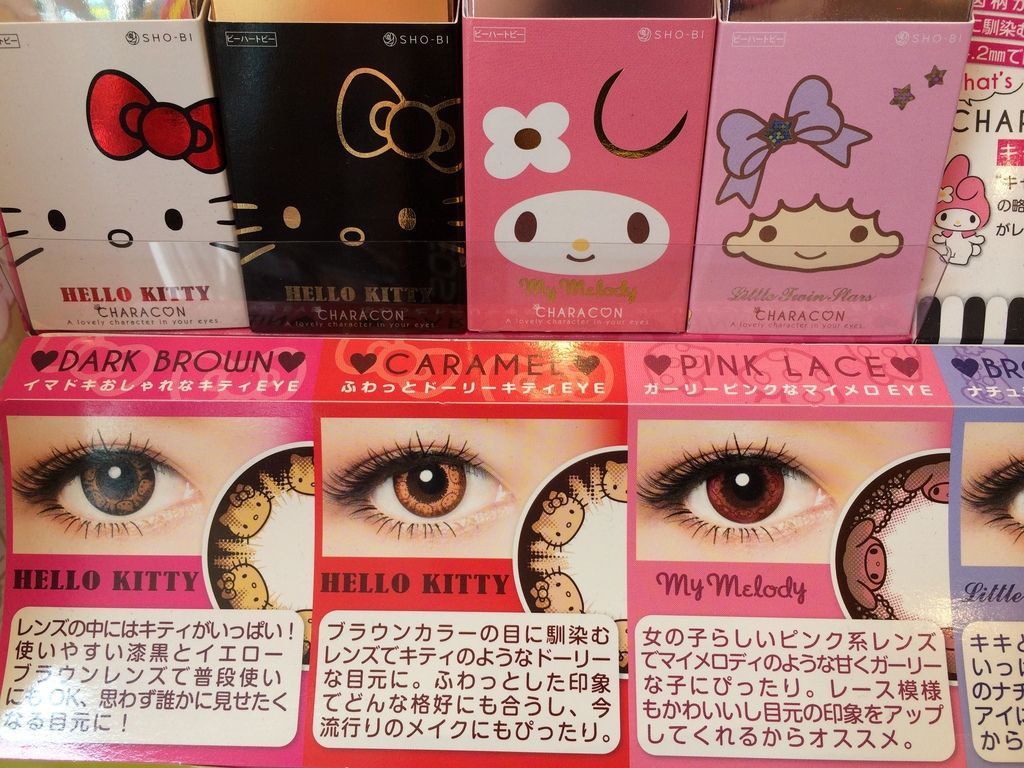 We have a very dark eyes so we would like to change our eye colours even with some little details like that.
Thanks for your reading! (Big hug<3) What do you think of Japan? I will be back next week to show you more about Tokyo. :)